Since its launch in 1989, the Mazda MX5 has sold under various names and has evolved over a total of four generations, each with its own mid-life updates and myriad of special editions. For a fundamentally simple car intended to celebrate back to basics thrills it can create a surprisingly confusing picture. So, which one do you have? Or which one should you buy?
We're here to help, with full buying guides for each of the four generations and a to-do list of essential jobs – and the bits you need to do them - you should probably be considering if you've just bought one.
First the basics! You'll generally hear us refer to the MX5 generations as Mk1, Mk2, Mk3 and Mk4, which corresponds to Mazda's own designations of NA, NB, NC and ND. So, the Mk1 is the classic pop-headlight model that started the whole thing off, the Mk2 is its fixed headlight relation, the Mk3 introduced new styling and engines and the Mk4 is the car launched in 2015 and is still on sale to this day.
In subtly different ways all generations of MX5 deliver the same combination of roof-down fun, compact size, fun rear-wheel drive handling and revvy engines that may not be the most powerful in the world, but are huge fun at sensible speeds and all you really need to put a smile on your face on a sunny day. Because they're small and light they don't cost a fortune to run, Mazda's reliability is generally excellent and the cars are easy to maintain at home with even basic tools.
If you're already an owner you'll know all this of course. And if you're not yet then you can read up here on all the differences to make sure you get the right version to suit your tastes and needs. Happy reading!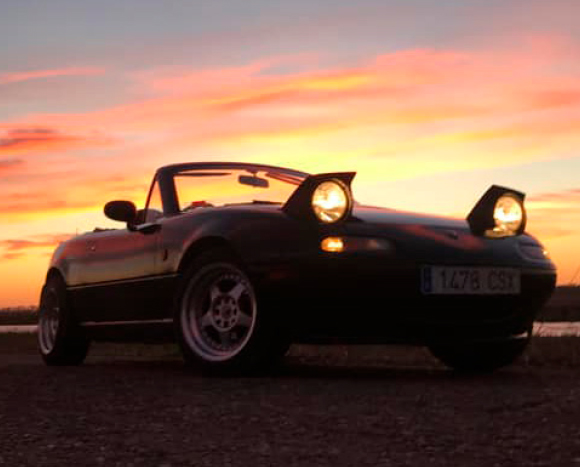 So which model do you have?
Can't find the
part you're
looking for?
back to top